PLUM FEST 2023
Aug 18th, 19th and 20th, 2023
The next planning meeting for 2023 Plum Fest will be held on May 18 @7pm at the Centre on Main. As always we are actively looking for volunteers to help with the planning and organization of the events. If you are interested in getting more involved with the community or getting to know some great people, this is the perfect way to do it! We look forward to seeing some new faces at the planning table.
Join us on Aug 18th, 19th and 20th, 2023 for the 21st Annual Plum Coulee Plum Fest!!
Parade Entries
Everyone loves and a parade and there is no better way to get your company name out to the community.
Entry forms for the 2023 Plum Fest Parade can be found at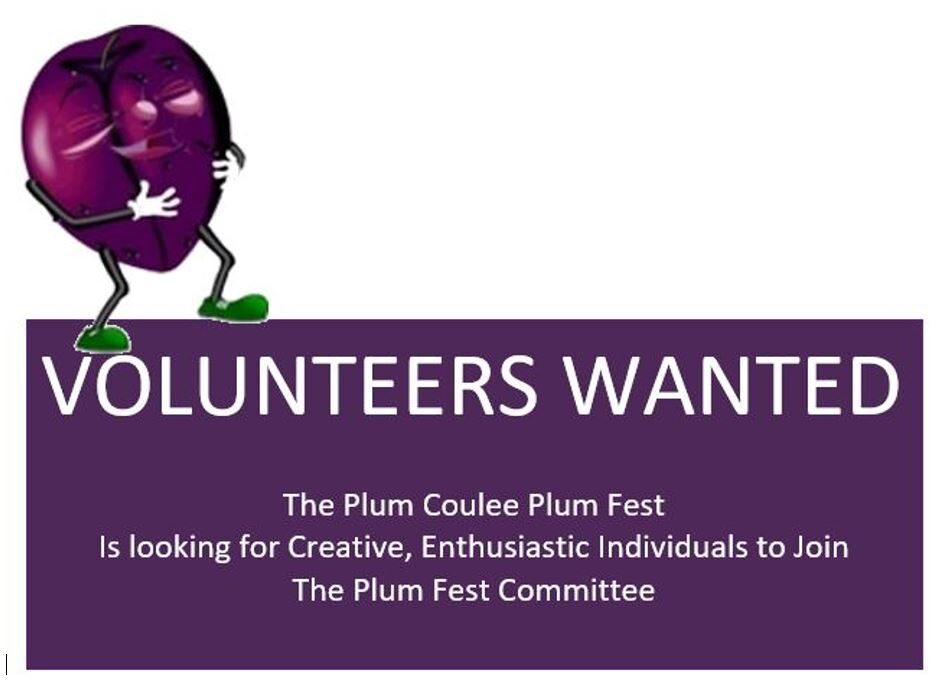 HELP WANTED
Plum Coulee Plum Fest Committee is still looking for volunteers to help out with planning, organization and running the 2023 Plum Fest. If you think you can help out, contact committee Chair Erica Dyck @ pcplumfest@gmail.com